The Dan Maples Course
Hole #13, Par 4, 345 Yards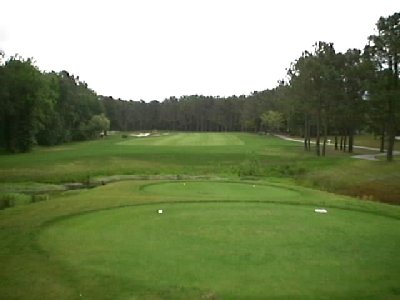 This beautiful hole doglegs to the left. The long hitter may be tempted to drive the left-hand bunker; however, there is little to be gained by this aggressive move. The preferred shot is down the center of the fairway - leaving a short iron to the green which slopes from right to left.
---
fatpat Software · PO Box 1785 · Charlottesville, VA 22902 · (804) 977-1652