The Dan Maples Course
Hole #11, Par 3, 178 Yards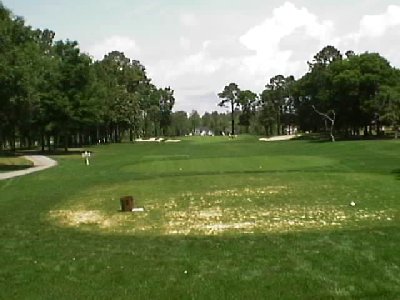 This hole is well guarded by bunkers which provide some difficult pin positions. The best shot is to the center of this green. It's much easier to get up-and-down from the front of the green than from the left or right.
---
fatpat Software · PO Box 1785 · Charlottesville, VA 22902 · (804) 977-1652