The Dan Maples Course
Hole #6, Par 5, 555 Yards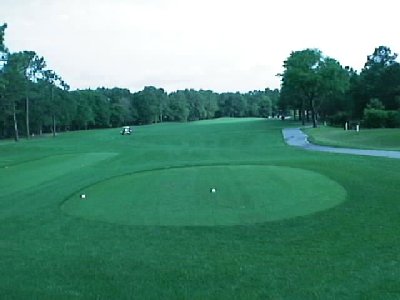 This par five should be played with caution. Only the very longest hitters will reach this green in two. The smart drive is down the left and away from the trees. Layup short of the hazard flag to leave a short iron approach. There is trouble if you go long on this right-to-left sloping green.
---
fatpat Software · PO Box 1785 · Charlottesville, VA 22902 · (804) 977-1652