Menu
Beers

Newsletter
Merchandise
Brewing Process

Directions
Contact Us
William Faulkner

Blue Ridge Beers


Hawksbill Lager
A crisp, pilsner style Golden lager, the Hawksbill is our favorite beer for first time visitors. It is brewed with Hallertau and Willamette hops and has a smooth, full body and a subtle hop aroma.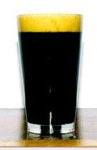 Humpback Stout
A beer drinkers favorite. Rich and creamy with a long lasting head and lots and lots of body. We add 10 pounds of Chocolate malt in every 5 bbls. to give the Humpback added richness and flavor. Goes great mixed with the Afton as a black and tan.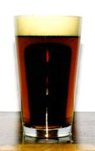 Afton Ale
A hopheads delight! The Afton, brewed with a touch of Chocolate malt, is a rich dark brown ale that weighs in at around 45 to 50 ibu's thanks to a generous helping of Galena and Bullion hops in the kettle. It is finished with Mt. Hood hops for a lovely hop aroma.


Piney River Lager
The Piney has a beautiful copper color and a rich maltiness that is balanced with a distinct touch of hops courtesy of Northern Brewer bittering hops and Tettnang finish hops.
---
fatpat Software · PO Box 1785 · Charlottesville, VA 22902 · (804) 977-1652